SANTA TO A SENIOR 2009:

This Past Christmas season Empire Towing Corp. and their families took part in an organization " Santa to a Senior." With help from the Chamber of Commerce we bought SEVERAL blankets, clothes, slippers, cleaning supplies, and much more for our loving Seniors. Not only did this warm our hearts but it made us happy to know that we made a senior happy during the holiday season.

Empire Towing also took part in helping the children too! The Chamber of Commerce supplied a Christmas list and names of children who were in need too ( Christian mission Christmas Angels.) Once again, with only a short amount of time to shop Empire Towing bought clothes, toys, shoes, teddy bears candy and much more for these children. We here at Empire Towing Corp. plan on doing this all again, EVERYONE big and small should have a Wonderful Holiday season.
RED RIBBON WEEK 2009:
RED RIBBON WEEK IS A PROGRAM THAT WAS RUN BY THE LMS PTA TO REACH OUT TO STUDENTS AND DISCUSS THE HARMFUL EFFECTS OF DRUGS AND ALCOHOL.
THE LMS PTA ASKED EMPIRE TOWING CORP. TO PARTICIPATE BY DONATING ONE OF OUR WRECKED VEHICLES TO SHOW WHAT COULD HAPPEN IF YOU CHOOSE TO DRINK AND DRIVE OR DRIVE UNDER THE INFLUENCE OF DRUGS.
FOR THE WEEK OF OCTOBER 26TH – 29TH (2009 and 2010) WE DID AND HOPEFULLY MADE AN IMPACT ON THE STUDENTS.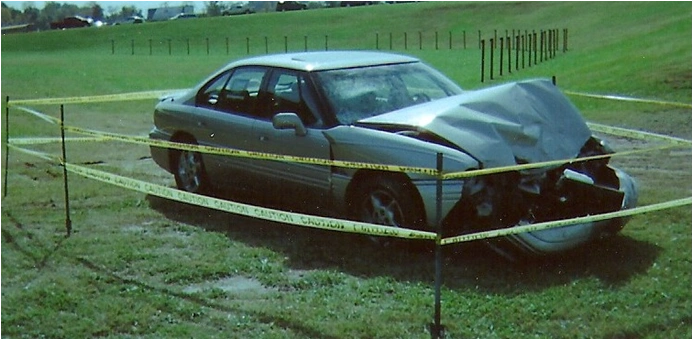 MOORESVILLE HOLIDAY PARADE 2009:
The Girl scouts of Troop #269 asked us if we were interested in participating in the Holiday Parade in downtown Mooresville November 2009.
Not only did we escort the girls down main street but we decked out our truck with candy canes garland lights and a HUGE Santa that sat on the back of the truck!



EASTER AT THE CHAMBER 2009:
For Easter, the Chamber of Commerce held an event where children of all ages could come down and meet the Easter Bunny. They had pictures taken with him and got to eat Ice Cream with him too! Along with the Easter Bunny, McGruff the Crime Dog came down to Help out in the event and inform children of proper safety techniques.
Of course Empire Towing had to be involved in this event! The girls of Empire Towing spent 2 days shopping, getting Candy and treats for the kids. Within the short time they had and help of the chamber members they had over 100 bags of candy and treats handed out to the children and even the adults!!!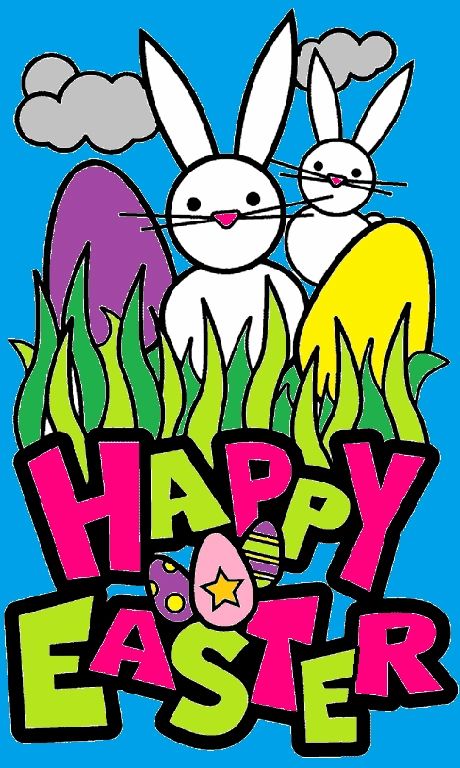 EMPIRE TOWING CORP. BREAST CANCER AWARENESS 2010:

As we all know October is Breast Cancer Awareness month. Empire Towing Corp. decided that for this month we were going to raise money and support this cause. We set up a barrel at the Chamber of Commerce (October 8th-31st 2010) and set a goal of $5,000 to be collected and donated back to the Susan G. Komen Charlotte affiliates. We even had a Mary Kay. Rep Join us!
We RE-Created our logo to Pink instead of the red. We then took that logo and designed shirts that were put into the works IMMEDIATELY! We then set a date at the Chamber for an event that help Kick Off the start of the month! Shirts and other products were sold and all the money went straight back to the Susan G. Komen foundation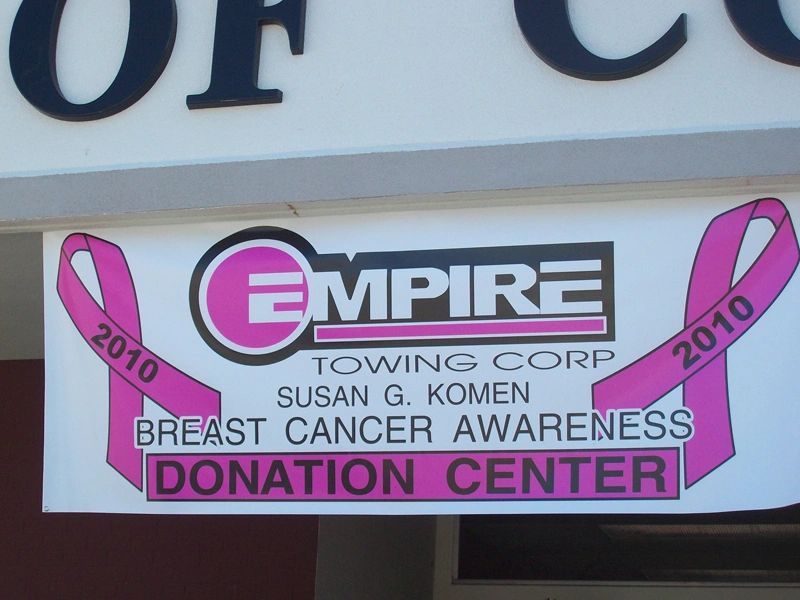 ONE CAN… ONE PERSON… BIG DIFFERENCE!!!! Mooresville Soup Kitchen November 18, 2010:

Being part of the chamber not Only gives Empire Towing Corp. a spotlight in the business world, it gives everyone heads up in the community of what's going on! We were given notice that our local Soup kitchen was holding an event to collect cans for the Thanksgiving holiday. Again Empire Towing Corp. went above and beyond and donated 250 cans. Anthony a 15 year old boy from Mooresville, who we learned was the organizer and man in charge of the event was shocked and astonished by our large donation.
One Can… One Person… BIG Difference… It's amazing how one person can make a BIG difference in the world.
Visit Anthony's website at
www.OneCanOnePersonBigDifference.com
For donations contact:
Sponsors@onecanonepersonbigdifference.com
HOLIDAY PARADE 2010:
Christmas Morning with Empire Towing Corp.
This year Empire Towing Corp. went our own way and decided that It was our turn to shine. We set up a Christmas morning scene on our truck and had a blast with our friends in the Parade.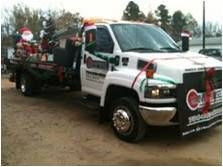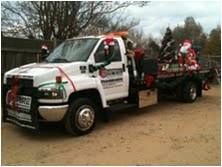 Red Ribbon Week October 2010:

Once again Empire Towing Corp. was asked to help out the local schools with donating a car to show the effects of getting behind the wheel of a car under the influence of drugs or alcohol. We donated a car again and hoped to make a strong impact on everyone. Everyone please remember Dont Drink and Drive... JUST SAY NO!!!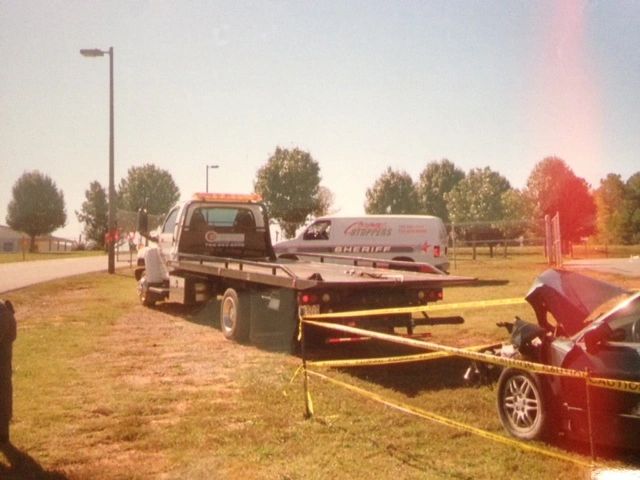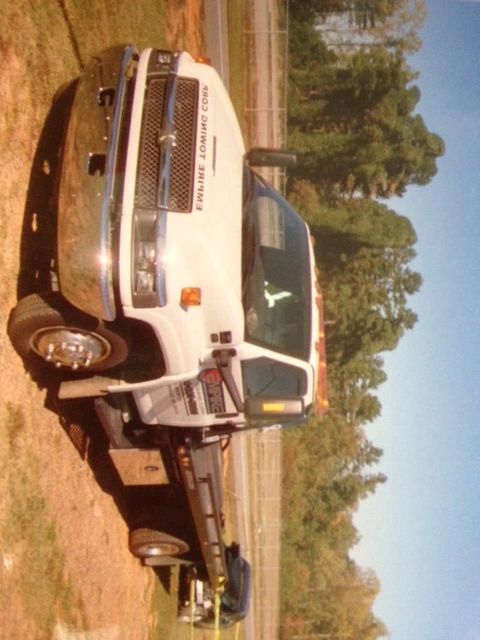 Mock accident scene, an Eye opener for Teens...

Five friends are riding together to school, when the driver receives a text and for a split second becomes distracted. She doesn't see the bicyclist on the side of the road. The driver looks up but it's to late. The car and the bike collide, throwing the bicyclist onto the pavement and front passenger through the window on to the hood of the car. Now only sirens can be heard as rescue workers sped to the horrific site.

Fortunately, of a this scene wasn't real. It was a mock wreck that was staged for Pine Lake Prep for students by the Mooresville Police Department as a part of a week-long program focused on the consequences of distracted driving and impaired driving. Along side the Police Department, Fire Department, and the Mooresville Rescue Squad, Empire Towing Corp. was asked to join in and make this an Eye Opening scene for young drivers, and we are so sure it did!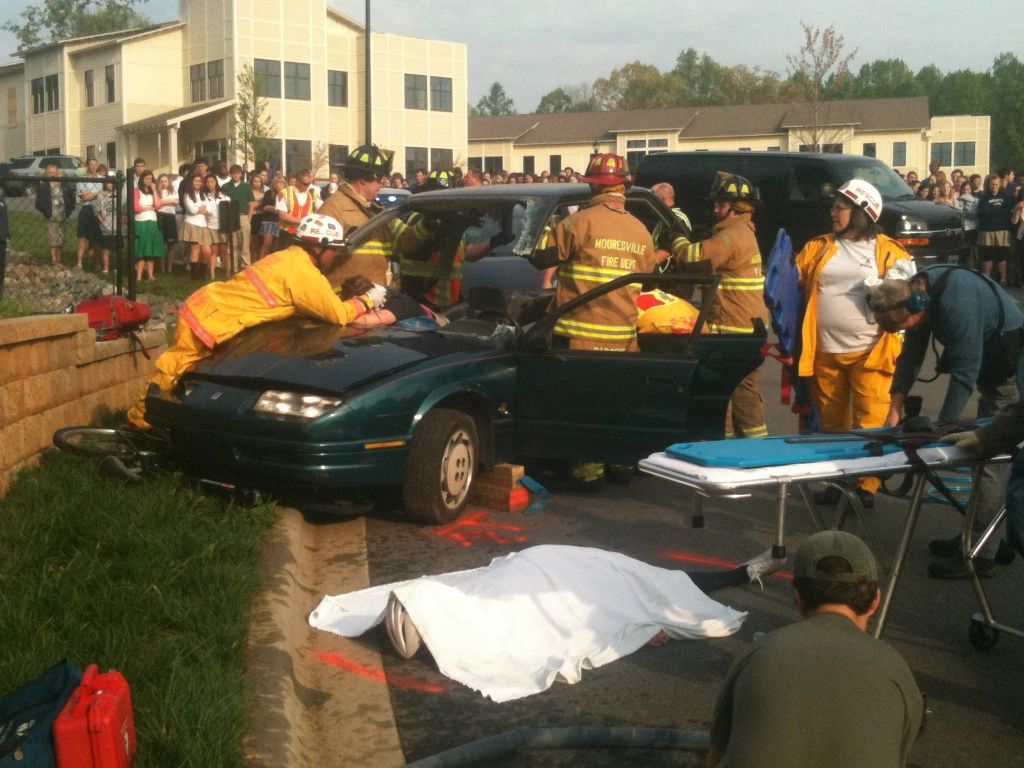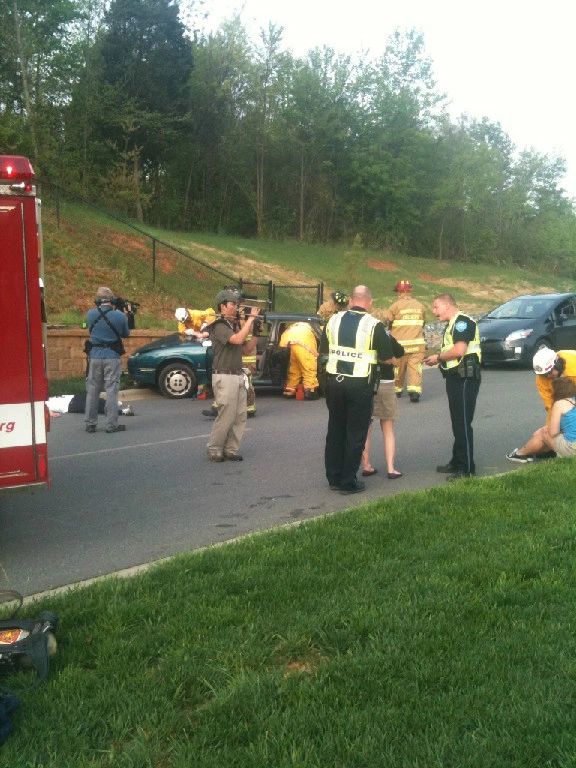 DNA Kits and The Mooresville Race City Festival 2011:

In May of 2011 Empire Towing Corp. Teamed up with the Mooresville Police Department and Christina Holbrooks (a Jr. Mooresville High School) and put together DNA Kits for children of all ages and there parents. Each kit was designed with the Empire Logo on the front along with the Police contact information! Inside was a form that you filled in your child's information with a lock of hair and a DNA swab kit, so if ever a child goes missing the DNA is saved and given to the police to help get the children back! The kits were given out at the Mooresville Race City Festival. This was a street event where the entire town could come down and enjoy music, food and street venders. We all had a blast and can't wait for the next Street fair.

Christmas Parade 2011:

Once again Empire Towing Corp involved themselves in the Mooresville Holiday Parade. We decked out the truck with lights, garlands, gifts, and a tree, all to ride down Main street and show off our Truck. Empire Towing was joined with Family and Friends to strut there stuff down Main street and celebrate the wonderful Holiday season. As Always Empire Towing Corp and there friends had a great time, we all look forward to doing it again next year.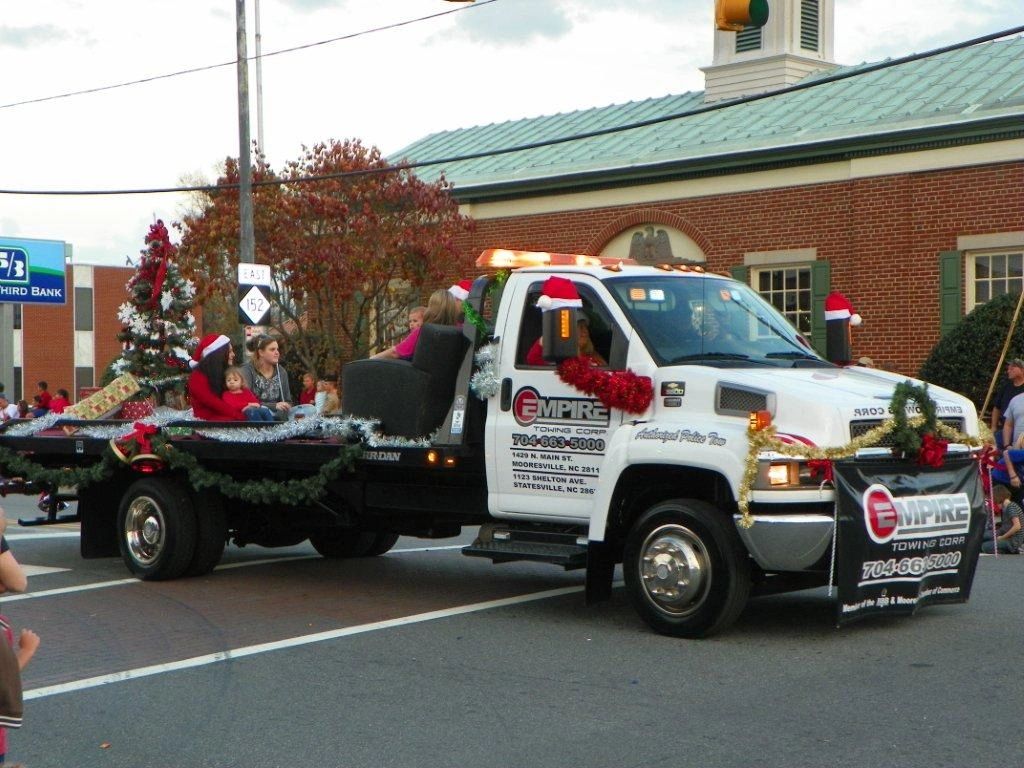 Easter Event 2012 At The Chamber Of Commerce:

Empire Towing Corp. joined the Mooresville South Iredell Chamber of Commerce, Mooresville Fire Department, Mooresville Police Department, NTI, and Joe with Mooresville Plumbing who brought us all yummy ice cream, for a wonderful day with the Easter Bunny. Empire gave out cupcakes, cookies, drinks and other sweets to all the kids and parents to enjoy. The crowd was the largest in years, hitting over 150 children and parents. Empire Towing held a raffle for the children, Each child entered there name in the chances to win either a PINK Easter bunny for the girls or a BLUE Easter bunny for the boys. We had the Chamber draw the names and had the winners claim there prize. Victoria won the pink bunny and little Nicolas won the blue bunny. Over all everyone enjoyed the day and the treats, we can't wait for next year and more events to come.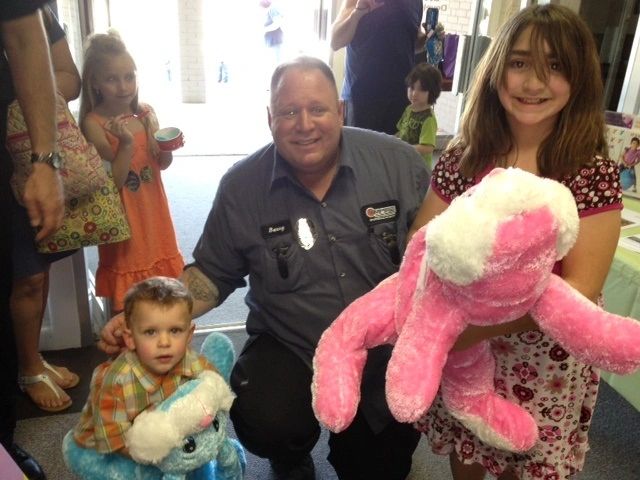 Pine Lake Prep, Mock Accident Scene 2012:

Several students in the senior drama class at Pine Lake Preparatory participated in a "life-like" mock wreck last Friday morning. Fellow classmates watched rescue workers go through the motions to safely get the "crash victims" out of the car. This is the second year the school has been awarded grant monies for the school's Project Ignition campaign, a campus-wide campaign that aims to educate students about the dangers of distracted and drunk driving. The student led campaign is overseen by junior Megan Halbedl, who will be using the research from the campaign for her senior project. This year, the program is geared toward all three schools on the campus. Assisting with the mock wreck were the Mooresville Rescue Squad, Mooresville Police and Fire Departments, two Iredell County coroners and Empire Towing who supplied the wrecked vehicle.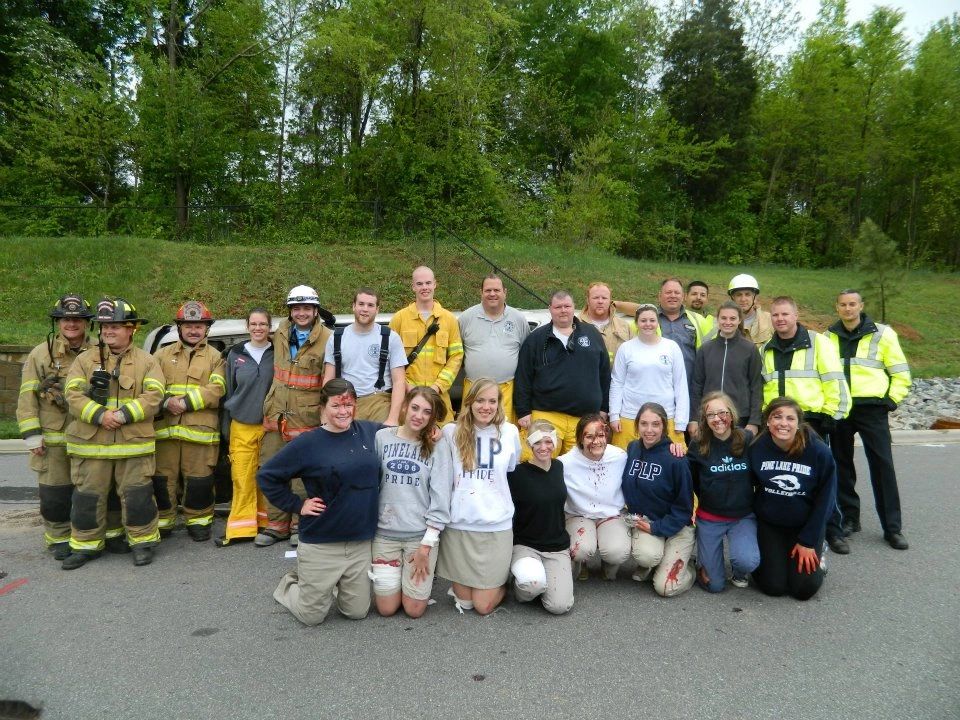 The Mill Hill Clean-Up

May 5, 2012 Empire Towing Corp. Mandy Edwards and the Cove Church helped take part in the Mill Hill Clean up with the town. Empire Donated their trucks for a day to the town to help clean up the Mill Hill area. After a long day of hard work everyone celebrated a cleaner community. We would like to thank Mandy Edwards for giving us the opportunity to partake in this wonderful event, ALSO we would like to thank the Cove Church and everyone else for taking time to spend the day helping out with the clean up of our wonderful town of Mooresville.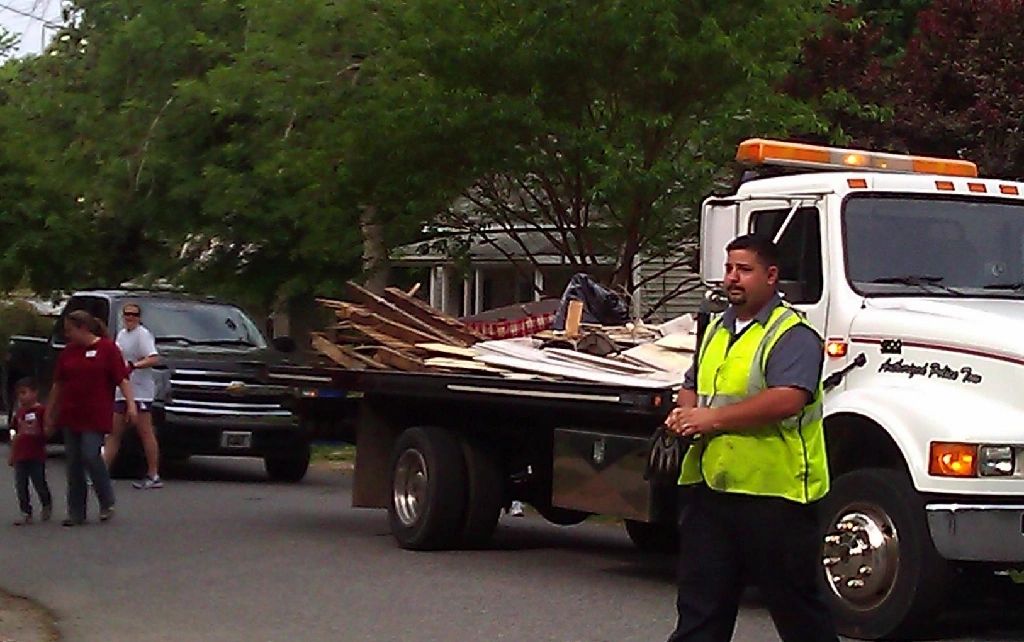 Every year Empire Towing Corp. try's to involve themselves in the community as much as they can... Check back at a later date for more to come...

We enjoy giving back to our community. We just don't work here, we live, shop and play here. BUY LOCAL-GIVE LOCAL




EMPIRE TOWING CORP.
24HR EMERGENCY TOWING
704-663-5000
'We're always on our Tows!!!"