Empire Towing Corp. is a full service towing and roadside assistance provider, proudly serving the Lake Norman Area. Our operators are trained and experienced professionals, dedicated to providing you with Top Quality Service at an affordable price. Here at Empire Towing Corp. we're committed to our customers and we are sure that when you choose us for all your towing and roadside assistance needs, you will be a customer for life.
Empire Towing Corp. provides a full range of services from 24 Hour Towing to Roadside Assistance to Lockouts. Also, if you are ever in an emergency situation such as an accident in the Mooresville area, you can tell your town; county or state law enforcement officer that you would like to request Empire Towing Corp. and you can rest assured that we will arrive promptly!
Our parking lot enforcement program is very effective and is becoming very popular with many business owners, property owners and apartment complexes. All of our clients receive complimentary signs to go along with our professional parking enforcement services. The parking rules that you decide on will be prominently displayed on the sign for appropriate disclosure purposes. Our drivers patrol your property on a weekly basis (Mooresville only), and will notify management of any situation that should be corrected.
NEW to the Empire Towing Corp. Family is our Snow Plowing service. For the up and coming winter seasons Empire Towing Corp. is providing snow plowing to our customers. Plowing of your parking lots, residential driveways and commercial businesses, we will also clear the walkways of your business. Please call for more details and pricing for your upcoming winter season.
Empire Towing does not just tow vehicles around town, we are also very involved with our community. Being a member of the Mooresville-South Iredell Chamber of Commerce we get the chance to give back to our community. In recent events Empire Towing Corp. has involved themselves in donating cans to our local soup kitchen for the Thanksgiving month, participated in the Mooresville Holiday Parade, joined Santa to a senior, and also donated to the Christian Mission Christmas Angels. We enjoy giving back to our community. We just don't work here, we live, shop and play here. BUY LOCAL-GIVE LOCAL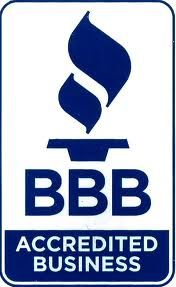 We will work to improve ourselves constantly and maintain a professional company image for everyone we serve. We are proud to maintain employees and services that are dramatically different than that of our competition. For more on our 24hr towing, please call 704-663-5000 or email us at EmpireTowingCorp@aol.com.
At Empire…. "We're Always On Our Tows!!! "